Saturday, April 21 at 7 PM

This spring, BVS welcomes Seattle's Con Brio Women's Choir, conducted by Dori Baunsgard. Please join us as both choirs examine, separately and together, what it means to wonder and what it means to be free. This concert, sponsored in part by the New York City Department of Cultural Affairs, will feature works from the BVS Women's Choir's "Many Voices" project, showcasing the poetry of immigrant women currently living in New York City, and premiering new compositions by Lily White, Marie Incontrera and Jessica Corbin.

First Unitarian Congregational Society of Brooklyn
119 Pierrepont Street
Brooklyn, NY

$20 tickets, $15 for students/seniors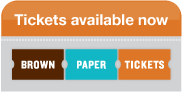 BVS is going on the road! See us in Seattle and Portland in May.
Friday, May 18 at 7:30 PM

Concert with Con Brio Choir
University Presbyterian Church
4540 15th Ave NE
Seattle, WA

 

Sunday, May 20 at 4 PM

Love is Love is Love
Concert with with Aurora Chorus
Portland, OR
visit www.aurorachorus.org for more information